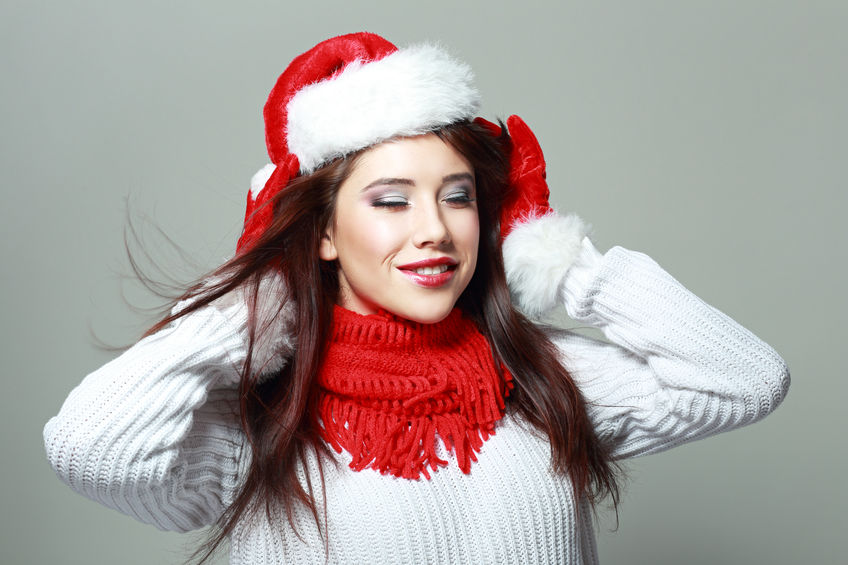 Looking for a great Christmas gift?  Something delightful?  Or something practical?  Why not both, for something that will be appreciated throughout the year.  There are few presents better than the gift of smooth hair — products and accessories that pamper and please.  Here's our holiday beauty gift guide for the best hair. 
Holiday Gift Ideas
Silk pillowcases

aren't just a luxury item.  They promote healthier hair with less frizz.  How?  By reducing friction they in turn reduce breakage and other damage.  Depending on your tastes and budget, prices can range from under $40 to over $200. 

Scarfs

protect hair from sun and wind.  Choose a design that compliments someone's style and they'll be used with pleasure rather than as an afterthought before heading outdoors.  Most quality products are in the $30-40 range.

Choosing a

quality blow dryer

takes a bit of research.  Look for lightweight, an ergonomic grip, balanced weight, and numerous (or continuous) heat settings.  Consumer models at as low as $15 are at best tolerable — professional models can run as high as $250 or even $400.  But they can last a lifetime. 

Dry shampoo. 

Yes, there is such a thing.  It's a quick alternative to washing, blow drying, and styling all over again.  It's great to receive a convenience you didn't know even existed. 

Gift sets

.  While individual hair care products may not rank well as a gift, packaged combinations and do-it-yourself gift baskets are welcomed and appreciated.  Especially since it's a good idea to rotate the type of shampoo and conditioner you use.  Coconut oil, aloe vera, and argan oil based products are great additions to special shampoos and conditioners.  Individual items typically range from $5 to $35 and you can find hair care sets for around $40 and up.

Styling brushes vary widely in quality and price, going for under $10 to over $100.  We're partial to our own round hair dryer brushes, designed by a professional hair stylist.  Their ceramic barrel spreads heat evenly and their tourmaline-infused bristles help tame hair for better styling results.  It's also ergonomically designed to reduce hand and wrist fatigue.
Of course we recommend our

T-360 blow dryer nozzle attachment

.  It's advanced design delivers superior styling results by perfectly directing air while eliminating hand, wrist, shoulder, neck, and back strain.  And it fits pretty any much any standard blow dryer you recipient might already have.