SMOOTH-AIR's goal is to provide Ergonomic and Innovative Hair Styling tools for the Beauty Industry that work with the natural movement of the body, allowing Hairstylist & anyone that appreciates high Quality styling tools to Style hair more Creatively, Comfortably and Faster. The T-360 Concentrator Nozzle, and the Extra Long Round Brush are the perfect tools for the busy hairstylist and anyone that just wants a better BLOWOUT!
★ SHINY HAIR
★ LESS FRIZZ
★ CONDITIONS THE HAIR
★ LONGER LASTING BLOW-OUTS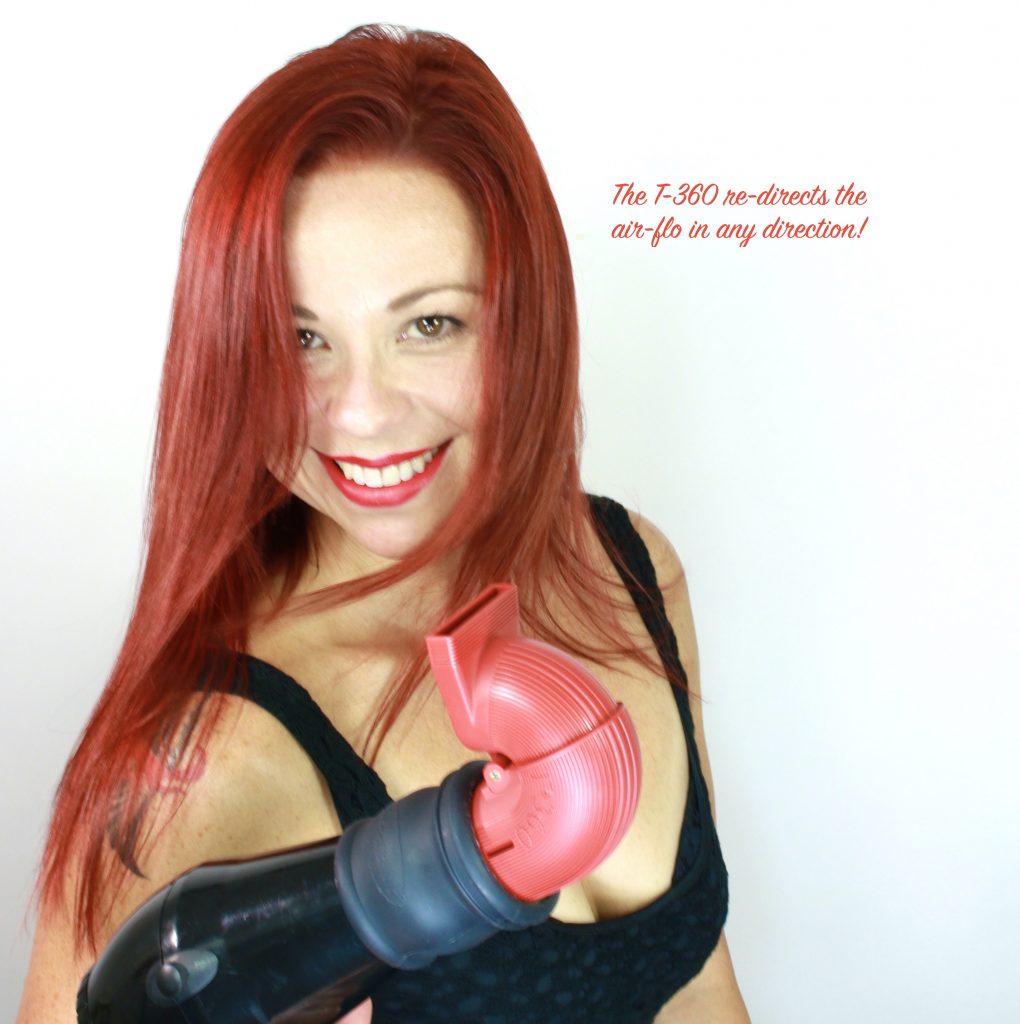 Designed for your comfort!
Tired of holding up your arms? Aching shoulders and arms from blow drying? With this latest breakthrough in hair-styling, you'll be able to reduce the aches and pains associated with blow drying.
The T-360 Blow Dryer Nozzle
The Patented T-360 Blow-dryer Concentrator Nozzle is TELESCOPIC so it extends and it ROTATES 360 degrees! These features allow you to RE-DIRECT the air in any direction without having to twist your arm, shoulder and neck in awkward positions and you won't have to hold your arms up for so long! The Patented sleeve/end is high quality silicon and is flexible so you can stretch it over and onto your Quality Blow-dryer easily and it is Universal so it fits on most Blow-dryers. The T-360 comes in RED, GREY AND BLACK. $29.95 ea.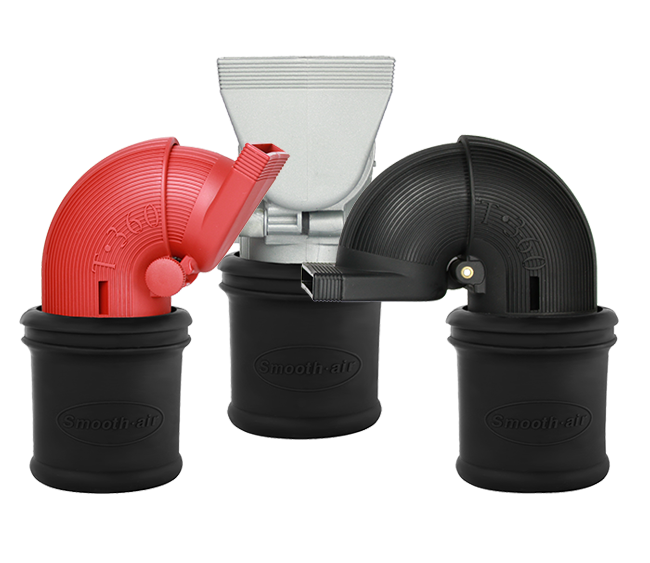 The EXTRA LONG Smooth-air brush makes blowing your hair so much EASIER and FASTER! The barrel of the brush is coated with CERAMIC for even heat distribution, the nylon bristles are infused with TOURMALINE, creating NEGATIVE IONS while closing the cuticles of the hair, resulting in LESS FRIZZ and SMOOTHER, SHINIER hair. The Smooth-air brushes feel good in your hand because they are LIGHT WEIGHT and ERGONOMICALLY designed. The HIGH QUALITY makes them great for PROFESSIONAL HAIRDRESSERS and everyone that wants BLOWOUTS to be more FAST and EASY! Smooth-air brushes are $30.00-$34.95 and are a great addition to anyones Styling tool repertoire.
Smooth-air Brushes come in 5 different Diameters/sizes and are 13 inches long!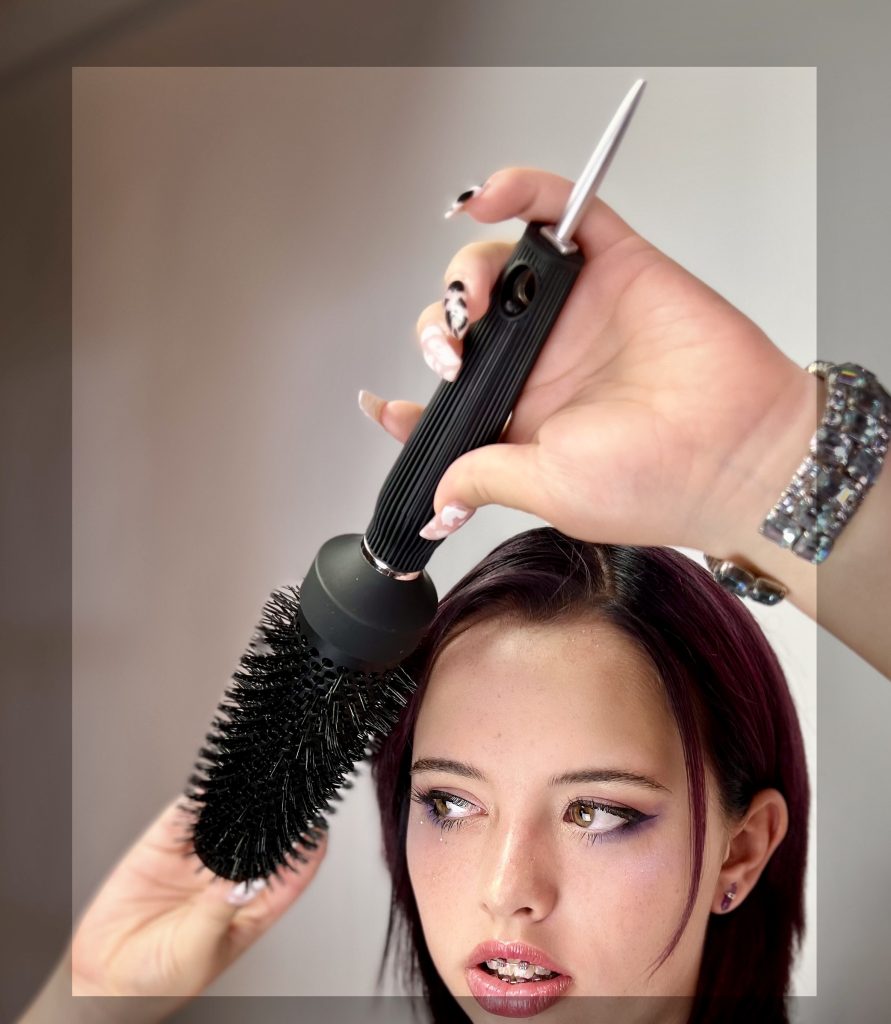 Serafino Torres
As the Founder and Owner of Smooth-Air Products Inc., my goal is to create affordable, high-
quality ergonomic hairstyling tools for professionals and at-home users alike. I've earned seven
issued US patents and have appeared on the Home Shopping Network where I promoted an
innovative styling tool, the Slide-a-Curl. Having owned and managed salons for over 45 years,
I've dedicated my time and experience to training Junior apprentice stylists to support them on
their journeys towards their careers. One of my most notable inventions is the T-360 universal
ergonomic blow dryer nozzle which helps create smoother finishes while eliminating the
physical and mental strain hairdressers endure every day. This is due to its fundamental design
that allows users to have full control over the direction of their tool without contorting their
hands, wrists, arms, necks, or any other part of their bodies. Smooth-Air was founded to protect
the well-being of hairstylists without compromising the experience and results of their clients.
Outside of the salon, I enjoy spending my time exercising and inventing new solutions to
everyday problems. I've earned my black belt in Isshin Ryu Karate and have learned to foster my
skill of visualizing new products as a result of my dyslexia. Ultimately, my heart lies in creating
products that help people perform their jobs and create positive experiences for their customers.
Through Smooth-Air, I look forward to developing new ideas that can support the careers and
long-term health of customer everywhere.