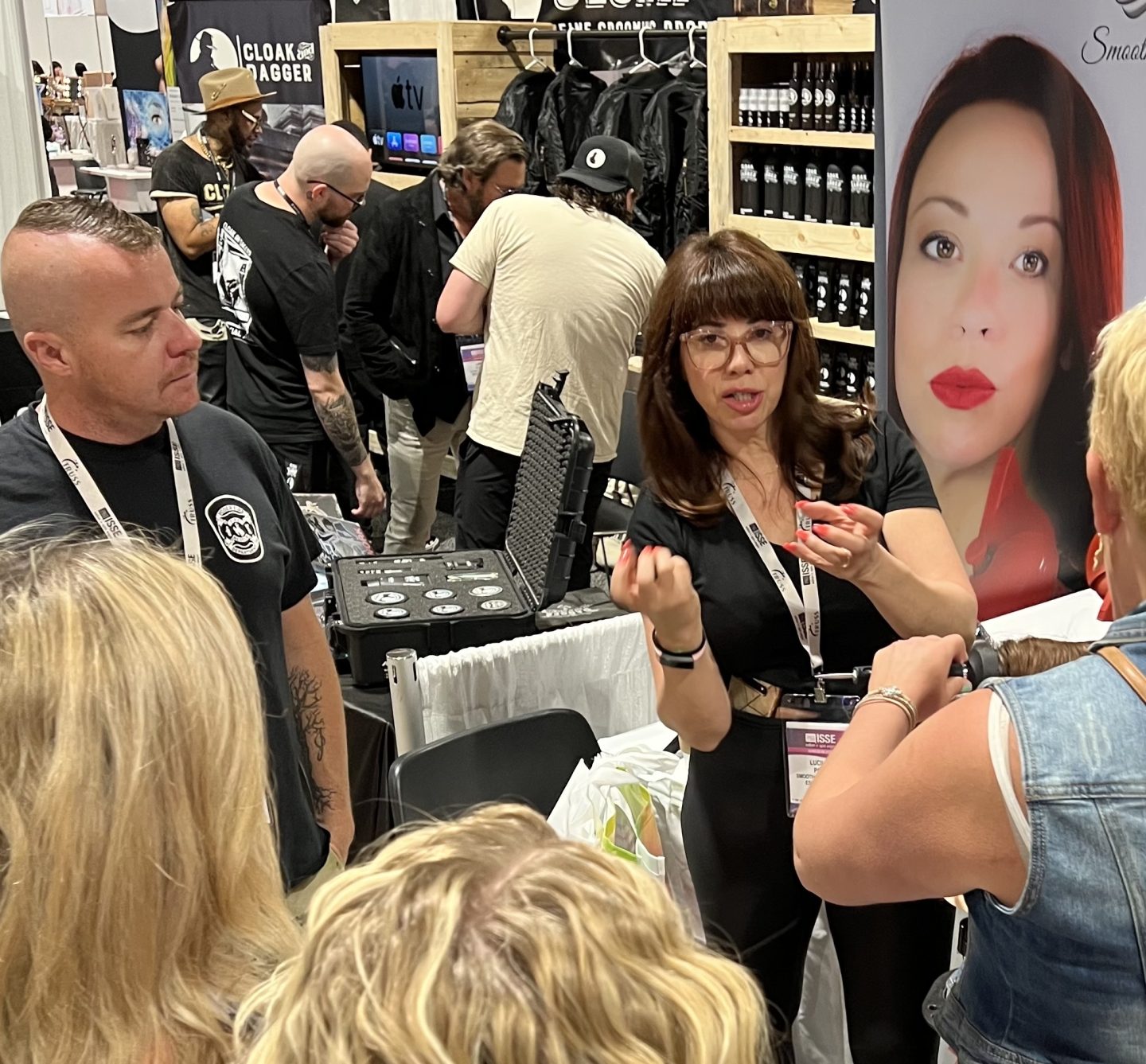 Unfortunately hair loss and thinning affects both men and women. Hairdressers know how stressful it is for their clients when they think that they are loosing their hair. Luckily we live in a time when we have many products that will help to either stop the hair loss or cause the hair to grow back. I always tell my clients to start from the inside, meaning make sure they are eating well, exercising and taking vitamins. It is also a good idea to make sure that they don't have a Thyroid problem or a Hormonal imbalance, of coarse this will take advice from their Doctor. However it is normal to have light occasional hair loss, for example when the weather gets wormer a lot of my clients tell me that they are loosing more hair than usual. This can also happen after surgery or extreme stress. But most of my clients find comfort in knowing that they can be Pro-Active and do something about it. I learned at a Cosmetologist Convention that Minoxidil appears to me to be very affective, studies show if women use minoxidil twice a day, once in the morning and once at night that they can stop their hair loss and sometimes it actually starts growing back with regular use. Everyone is different and will have a different experience but at least we don't have to feel helpless anymore. Also their are fabulous Shampoos and Conditioners that are formulated for people experiencing hair loss, one of my favorites it Nioxin, it has been available for over 20 years. These hair loss product lines are good because they formulate their products with hair loss in mind, meaning they make sure that they are gentle on the scalp and that they won't clog the hair follicles. Here is an interesting study about how hair loss affects self-esteem and it was written by Lucille Pohl, a Professional Hair Stylist for over 40 years and is also a Trichologist.
This study examines the relationship between hair loss, known as alopecia, and self esteem. Unfortunately, hair loss is not a rare phenomena and affects many people. According to Dr. David Kingsley, founder of the World Trichology Society and author of the Hair Loss Cure, approximately 60% of women and 85% of men will experience some type of hair loss in their lifetime (2009). Many studies have demonstrated that hair loss is very distressing to those suffering from it and can negatively impact how they feel about themselves (Thadonipon & Suchonwaniti, 2021).
There were 69 participants in this study: 39 women and 30 men. 50 self-reported as having experienced hair loss. Participants were asked to fill out an online survey regarding their experience with hair loss. They were also asked if they had seen a professional about their hair loss and if they were currently using products designed specifically for hair loss.
This study demonstrated the impact of hair loss on quality of life and supports previous studies done on Q of L. However self esteem was not impacted and was within a normal range. Engaging in proactive behavior such as seeking the advice of a professional and the use of hair care products may be a factor in helping with self esteem.
Link to study: Copy of Shortcut APA Template 7th ed. student papers Lucille Pohl
WTS trichologist and hair salon owner May 27, 2022