Professionals know that an Extra long Professional Ceramic Round brush that has the latest Nanotechnology is an ideal way to get better results in less time.  That makes it one of the best additions to any home … or professional … styling collection.  But not just any brush.  The details make a big difference in adding Volume, Smoothness and Shine to all hair types.  And those details put Smoothair brushes at the top of the list.
Like professional stylists attend to every detail of a customer's hair, we attend to every detail of our products for a positively unique styling tool experience.  Our Extra long Ergonomic Smoothair Brushes have everything you'd want to make Blow-drying and styling hair easy and comfortable.
The 6 1/2″ inch barrel is coated with ceramic, and distributes the heat evenly and re-radiates and warms the Tourmaline infused bristles, creating negative Ions and  beautiful SHINE.  Unlike brushes with a chrome or other finish, Smoothair brushes glide through hair with no hot spots.
The Tourmaline infused bristles help to close the delicate cuticles of the hair shaft, creating shine and smoothness.
And of course we designed-in a comfortable ergonomic handle that reduces hand and wrist fatigue.
The Extra long barrel allows you to put more hair on the brush, also making the blow-out faster.
The Ergonomic design feels balanced and light weight in your hand for more comfort.
What's the Deal with Negative Ions?
The atmosphere creates positively-charged ions, and normal brushing creates even more of this static electricity.  Negative ions balance this out.  That not only reduces tangles and fly-away hair during dry styling, it helps close the cuticles of the hair shaft for healthier, shiner hair with less frizz.  And it also smooths out split ends and helps lock in natural moisture for healthier hair.  Beyond all that, it also means faster styling and drying.
The Smoothair brushes come in 5 different sizes in diameter
Measuring the Barrel of the SMOOTHAIR brushes:
#25 is 1″ inch
#32 is 1 1/4″ inches
#45 is 1 3/4″ inches
#53 is 2″ inches
#65 is 2 1/2″ inches
Measuring from outer bristles to outer bristles:
Brush #25 is 1.5″ inches
Brush # 32 is 2″ Inches
Brush # 45 is 2.5" inches
Brush # 53 is 3″ inches
Brush # 65 is 3 1/2″ inches
The Right Choice
With the perfect combination of Ergonomic design, Ceramic and Tourmaline features, The Smoothair brushes are the perfect choice for both the Professional Stylist and Women that appreciate High Quality Styling tools.
Smooth-air Brushes
$30.00 – $35.95
EXTRA LONG, ERGONOMIC, and LIGHT WEIGHT!
IONIC and CERAMIC barrel will PROTECT hair!
TOURMALINE Infused Bristles create SHINE!
Great for PROFESSIONALS and EVERYONE that wants a QUALITY ROUND BRUSH!
REMOVABLE PICK for separating and sectioning hair!
#25 Bristle to Bristle across 1.5″, #32 Bristle to Bristle across  2", #45 Bristle to Bristle across  2.5", #53 Bristle to Bristle across  3", #65 bristle to Bristle across  3.5"   ** PLEASE NOTE ** The measurements of the round brushes pictured above are measuring the diameter across from outer bristle to bristle
PLEASE ENSURE THAT YOU ORDER THE CORRECT BRUSH SIZE(S) AS WE HAVE A NO RETURN AND NO EXCHANGE POLICY (EVEN IF UNUSED) DUE TO CA STATE BOARD HEALTH STANDARDS.
Description
Our HIGH QUALITY CERAMIC ROUND BRUSHES make blowdrying your hair FASTER because you can put more hair on the extra long barrel!
Create SMOOTH, SHINY, BEAUTIFUL, HAIR STYLES like you get when your Professional Hair Stylist does your hair!
This EXTRA long round brush makes blowing your hair so much EASIER and FASTER because you can put more hair on the barrel of the brush!

The barrel of brush is coated with CERAMIC for even heat distribution and heat PROTECTION and the nylon bristles are INFUSED with TOURMALINE, creating NEGATIVE IONS, resulting in LESS FRIZZ and SMOOTHER and SHINIER hair!

Smoothair brushes feel good in your hand because they were ERGONOMICALLY designed for a more Comfortable Blow dry experience..making them Perfect for PROFESSIONAL HAIRDRESSERS and EVERYONE that wants a HIGH QUALITY ROUND BRUSH!

The Smoothair brushes are LIGHT WEIGHT and are 13″ inches long and that is approximately 20% to 40% longer than other round brushes and that is why they are a Hairdresser "Favorite!"
Smoothair Brush CHART for measuring the width of each brush measuring from outer bristle to outer bristle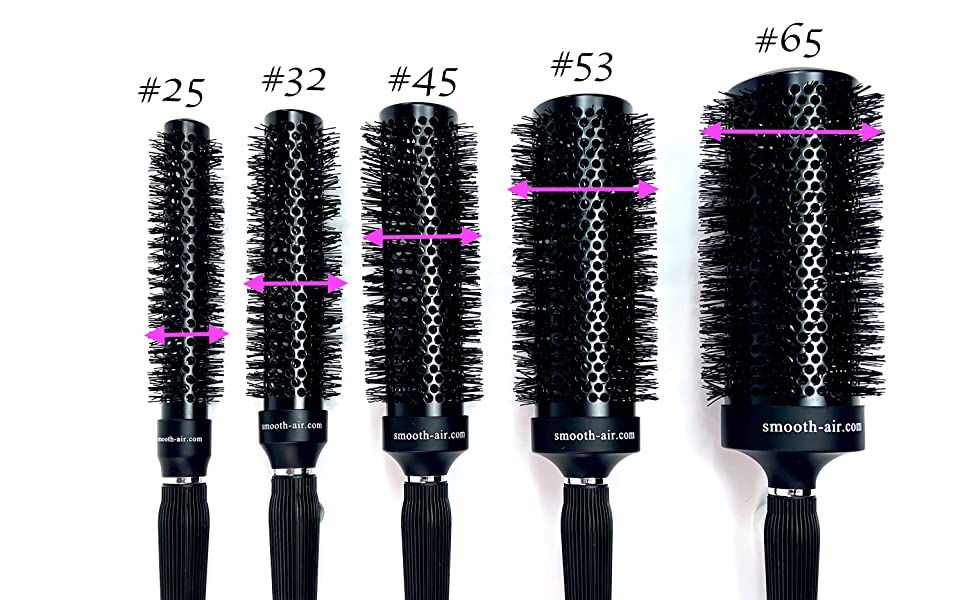 *PLEASE SEE THE PHOTOS WITH THE MEASUREMENTS BEFORE YOU ORDER TO ASSURE YOU GET THE CORRECT SIZE AND AVOID ANY RETURN ISSUES.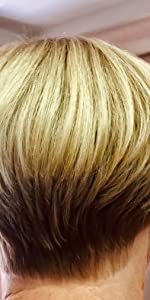 ---
#25 Great for short hair and Salon Curls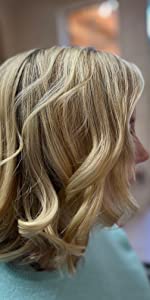 #32 Perfect for blow-drying Bangs and Fringe around the face, med-short lengths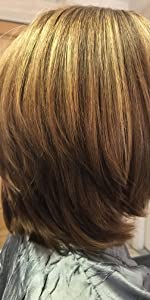 #45 Our Most Versatile size for Frizz Free Styling while creating Volume+Waves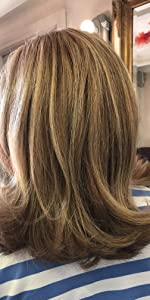 #53 Our Most Popular brush for Medium to Long hair, get Smooth Shiny Volume Fast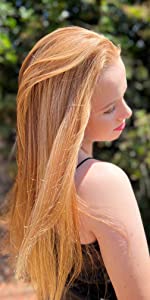 #65 Extra BIG! Smooth and Straighten Long hair Faster without using a Flat Iron
---
Extra Long Professional Round Barrel Hair Brush, Ergonomic+Nano Technology+Ceramic+Ionic+Tourmaline Infused Bristles
All Smoothair Brushes measure 13″ inches long, that is 20% to 40% longer than most round brushes!
NANO TECHNOLOGY makes blowing hair dry FASTER!

TOURMALINE Infused Bristles create silky static free SHINE!

CERAMIC and IONIC barrel SMOOTHS and PROTECT the hair!

ERGONOMIC for PROFESSIONALS and EVERYONE that wants a HIGH QUALITY round brush that is EASY and COMFORTABLE to use!

REMOVABLE PICK for separating and sectioning hair!

SMOOTH-AIR Brushes work on ALL HAIR TYPES, straight wavy or curly and with 5 different sizes they work on all hair lengths, long, medium and short!
---
          
Additional information
| | |
| --- | --- |
| Smooth-air Brushes | #25mm, #32mm, #45mm, #53mm, #65mm |